Discover more from Slowdown Farmstead
Cultivating authenticity in a synthetic world. Ruminations on ancestral food, healthy living, family, homesteading, connection to the natural world, life, death and this radical little thing called "sovereignty".
Over 19,000 subscribers
This week I was sent a beautiful email from my longtime doctor. I've written about him before. He's an incredible, humble soul who helped me recover from my chronic Lyme diagnosis. I have so much love in my heart for him. And isn't that how we should feel about our healers? Should we not have gratitude, respect, and care for them and they for us?
The email was a surprise. We haven't spoken for a few months now. He sent it to me to let me know he was thinking of our family in our time of grief. Our time of grief years past the initial shock. Years when it seems everyone around you forgets. Life moves on. Solitude grows. Who remembers?
He included a link to a song. A gift. His message - "I remember" - the sweetest of all.
If you have lost a child, I now pass this along to you with my deepest love attached to the pain we share. Even if you haven't lost a child, the song, above, is sublime and ethereal. It will touch the parts that ache.
If you know someone that has lost someone maybe today could be the day that you reach out to them. Maybe share a little story of their departed beloved. Maybe just check in with them. Say the name of the dead. Even if it's been too long, allow them - no, gift them - that small kindness. Don't worry about saying the wrong thing. That part's not important. Our human connection is. They will forgive fumbles but silence is excruciating.
---
I've been pondering a few things I learned and/or was inspired by this week and I thought I'd use the rest of this, my Saturday post, to share them. Let's start with this story.
I know a fine young lass in her thirties. She is a single mom to a brilliant little boy. Her mother recently died. The home and property they co-owned came up for review by the bankers and anyone else that could make a dime. I will save you the details because they're irrelevant and her private story. What you should know is that what followed was heartbreaking, chaotic, and truly reality-quaking. When the mother died, her secrets did not die with her. They were left to be shouldered by those she left behind. This left those in her wake with a tsunami of debris to clean up.
What amazes me most about this young woman is her character and conviction. In such a circumstance, with such limited funds (there is no child support with her money coming from her own small business) many people would, having had the rug pulled out from under them, throw their hands in the air and surrendered. Nobody would have blamed her when, on the precipice of losing her home, she had given up the dream of homeschooling her son and watched as the banks took back all she had worked for. Maybe would have had to move to the city. Maybe put her kid in public school and rent an apartment somewhere. No, nobody in their right mind would have blamed her.
But that's not what she did. With a looming deadline and salivating bankers, she was determined to create the life she wanted for her and her son. She considered all possibilities. She held fast to her conviction and made a way. She held in her heart and her mind and in her vision, the reality of a dream that hadn't come to pass but she lived as if it had.
Her solution, conspired and realized with the benevolent power of the grace of God and her alignment with what was, most assuredly waiting for her, came to be. Isn't that what faith is - belief when there is no evidence other than your heart's knowing? She travelled provinces away to find a little farm she could buy with the proceeds of her first property. She found the farm, one that wasn't even on the market yet, but had been shared with her from a friend who knew the elderly couple that owned it but we're ready to move on. It was hundreds of thousands of dollars cheaper than anything comparable here. She bought the farm.
Another family, homeschooling friends of hers that once lived here but also moved on in search of more financially viable property, live just down the road from her. The brilliant little boy I mentioned at the beginning of this story need only hop on his bike to go visit a friend. It's what she dreamed of.
I've been awed to watch her co-create this life of theirs.
It would be a nice story to just leave it here, but let's go for meaningful over nice. I saw her the day before she left. They were heading out east with their "ark" - goats in the car, chickens and rooster being pulled behind. She told me about one of her personal life coaching students who fired her over this change in her life. Why? Because the student felt that her coach didn't have it together enough for her. With problems in her life, obviously she wasn't fit to coach anyone, or so the student thought. I was flabbergasted when I heard that. Here I was thinking she was such an incredible, determined, powerful woman making things work come hell or high water and someone else's perspective was that she, in some ludicrous way, was failing.
To me this is such an example of what comes from our plastic, fake social media world where everything is varnished and polished. There's no grit. No swollen, puffy morning faces. It's all false promise and smoke and mirrors. That this coaching client couldn't see the wonder and power of a devoted mother right before her eyes deflated me. I wanted to go find this woman and give her a good shake. Woman, you're looking for the rarified human that can lead you by genuine example! She's right in front of your face and you're too tied into the simulation to even see her!
I'm keeping this story in my heart. And now it's yours, too. Let's all remember to put more weight on those that throw themselves into the fires of adversity, determined to come out the other end scarred and all over those who pretend they've never been burned. Character over charisma.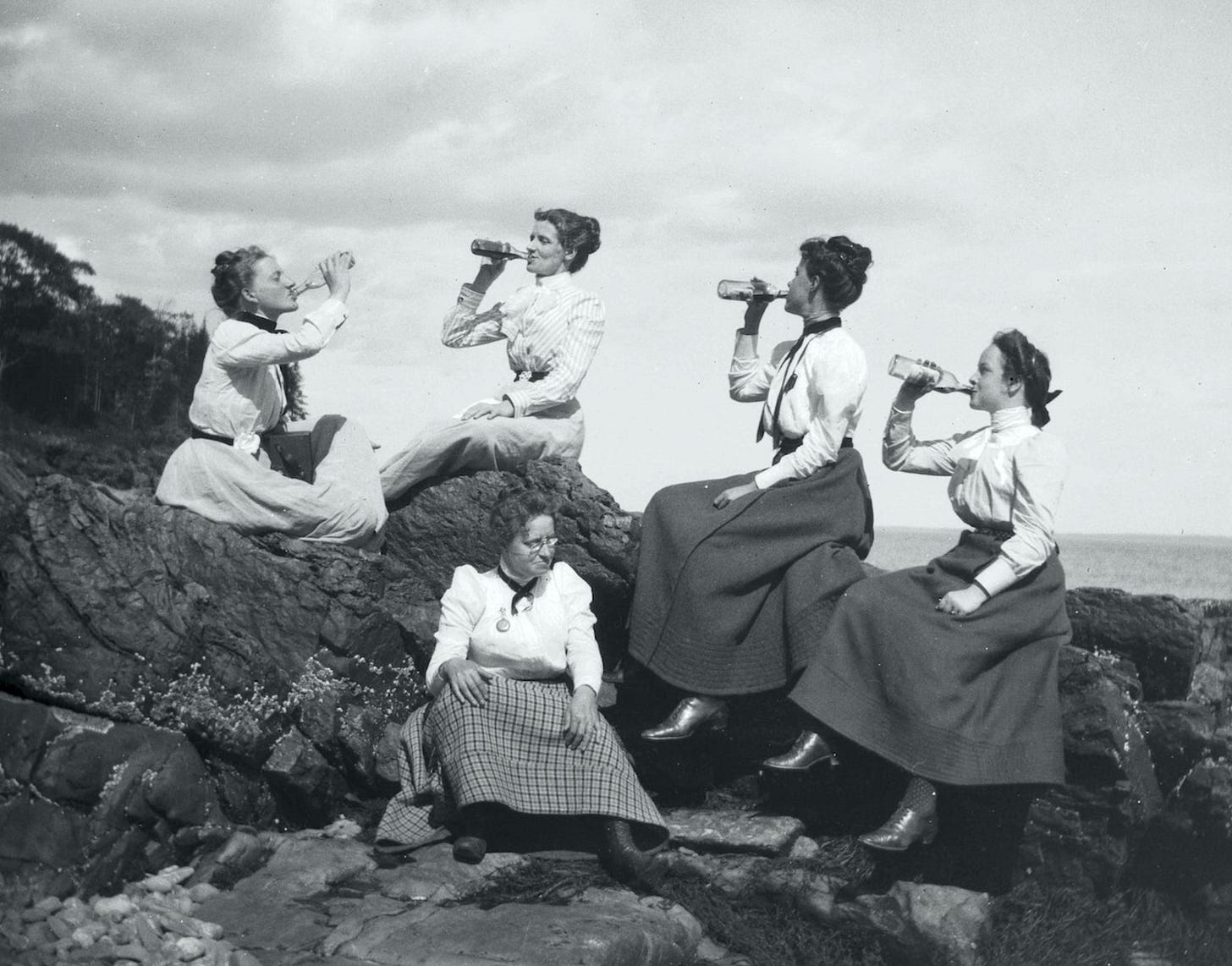 ---
I listened to this podcast, both parts one and two, this week and I plan on listening to it many more times. It's scientifically dense but brilliant. Dr. Jack Kruse teaching Dr. Andrew Huberman. I get the sense that there's some life changing stuff going on when I listen to the two of these brilliant minds speak.
For anyone who doesn't know who Dr. Jack Kruse is, he's the neurosurgeon and critical thinker that's behind the collation of this whole "quantum biology" movement. All of these podcasts and experts popping up are drawing on his decades of work. We are all beings of light and Dr. Kruse shows us exactly how and why that is. From EMFs to circadian rhythm to decentralized economies and health, Dr. Kruse is leading the way. I've been reading so much of his work over the last year and learning. We continue to incorporate his teachings around light. Light, as it turns out, may just be more important than what we eat. His information is at genius-level and dense, but worth the brain power.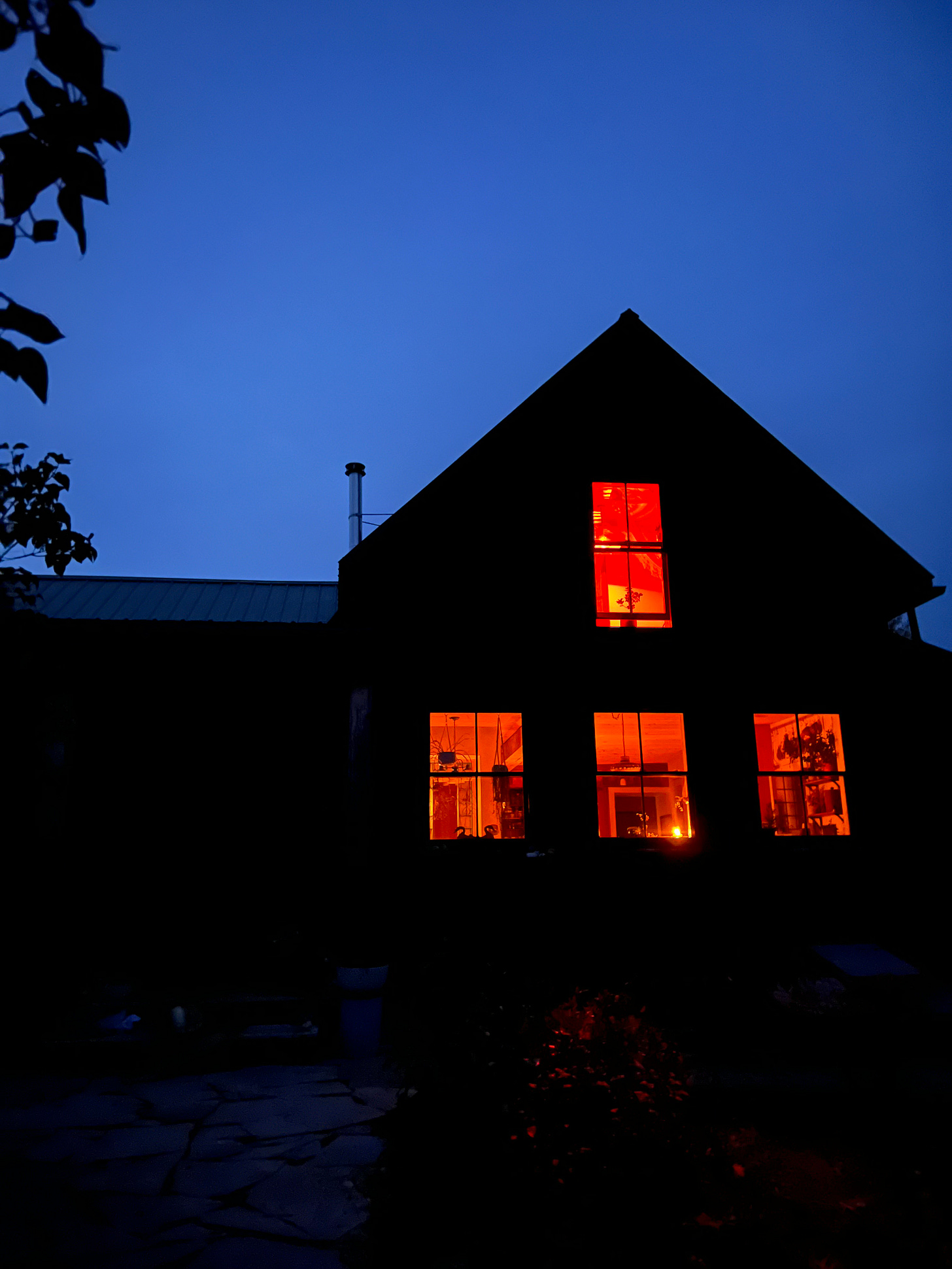 ---
This interview with Swiss historian and the head of the Swiss Institute for Peace and Energy Research, Daniele Ganser, on the fall of empires, was fascinating. When empires fall, and fall they must, what happens next? Some are suggesting the American Empire is on the decline. What does that mean for the world and for the humans in it? This interview has two brilliant minds tackling the subject.
Favourite new quote I heard this week. It's from Ezra Heywood, 1800s abolitionist and women's rights advocate:
"Self defense is right; but how much of yourself will you save? The self is composed of soul and body; to save your life by sin, you lose your soul; to lose your life for truth, you save your soul. I go for the soul."
Me, too, Ezra.
In the chat last week we discussed healthy breakfasts (hello, protein) and a bunch of you shared what you eat and how it makes you feel (and your little ones, too). We also talked about healthy building materials. If you haven't joined us in the subscriber chat yet, you really should. I am continuously awed and impressed with the lovely humans that have gathered in this little corner of the interwebs. Thank you all for being here. It is such an honour to get to know you all.
Have a beautiful weekend, everyone. When next we meet, I will be holding my baby granddaughter in my arms. Gah! Can't wait!!!
Tara ❤️